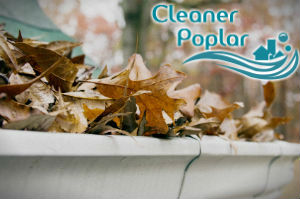 When your gutters are clogged and start overflowing, be sure to call our company right away and book our professional gutter cleaning service.
Our company is an experienced gutter cleaning services provider with a lot of years of experience in the field. If you are looking for a highly professional and efficient help for your gutter cleaning job, we are here in Poplar, ready to help you.
We will save you from potential water damages to your house.
Efficient Gutter Cleaning Service E14
Your house will always be in the danger of being damaged by water, but if you book a professional gutter cleaning service, you can reduce those risks to a minimum. Clean and working gutters are what saves your home from a number of problems.
Hire our gutter cleaning service because:
Our technicians are background-checked, trained and insured
Our pricing system is incredibly practical and we do not have hidden costs
Our work hours are flexible and we work seven days a week and on bank holidays
Our technicians use the best professional equipment
Our company is unequalled in E14 in providing gutter cleaning services
Our company is customer-oriented, we are extremely professional and hard-working
What our technicians will do is remove debris and fallen leaves and twigs from your gutters by hand, preparing them to be disposed responsibly afterwards. Then, if your gutters have moss or other plants growing in them, they will get rid of them using professional tools.
"We needed unblocking of the gutters of our house which used to get filled with debris, leaves and wastes creating leaks. We had your company referred and booked the gutter cleaning over the phone. The work of the gardeners was very efficient and ensured the functional condition of our ducting system. – Zachary"
Reliable Gutter Cleaners in Poplar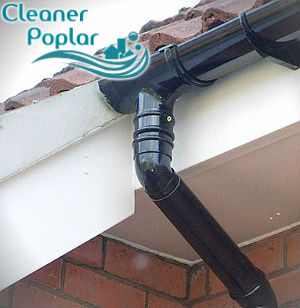 To reach high gutters and downpipes, our gardeners are equipped with gutter-friendly ladders and with vacuum cleaners that can be attached to their telescopic poles and even clean the gutters from the safety of the ground with ease.
Our technicians have been trained to clean in detail, they will remove all objects fallen in your gutters and downpipes and will unclog where it is necessary. They will run water through the gutters and downpipes, to clean any small remaining dirt and to see if it is working better.
Our company takes pride in its efficient results, we have a rate of 100% of satisfaction in our customers. Thanks to our friendly approaches and our hard-working technicians, we can promise you too, that your gutters will be cleaned efficiently. You can book our service for anywhere in Poplar, E14, all year round. Our technicians can come whenever you need them to clean your gutters.