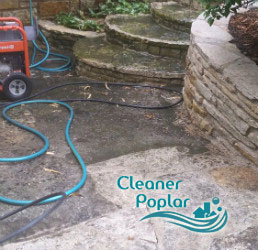 For many years our company has offered patio cleaning services in Poplar E14.
We are highly competent, experienced and motivated cleaners who are equipped with all kinds of pressure washers, suitable for patio cleaning.
We are persevering, attentive and detail-oriented. We like our jobs and we always work hard.
No matter how big your outdoor hard surfaces, we will make sure to clean every available area. You will be thrilled to see your "new" patio. We are at your service during the whole week. Be sure to call us in order to book an appointment.
Efficient Patio Cleaning Poplar
We aim at providing top quality performance and we like demonstrating perfection down to the smallest of details. We are deeply dedicated to this business.
More about our patio cleaning company in E14:
Weekend availability
Decent rates
Professional equipment
Trained staff
24/7 call centre
Fill the form for a free quote!

Pressure Washing E14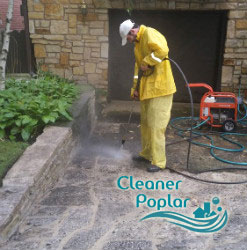 Your outdoor area is a gathering place for your family and friends. Whether you like barbecuing, getting a tan, throwing a frisbee, or just relaxing in the open, you certainly don't want your loved ones to be exposed to dirt and algae.
Even worse – pavements can become a hazard when wet. They may become slippery. No matter what kind of material your patio is made of, it needs cleaning once a year.
Our patio cleaning service in E14 is a great solution if you haven't got time, the means or desire to clean your outdoor hard surfaces. We have been around for more than a decade and we know the ins and outs of patio cleaning. Plus, we are well-equipped.
Our pressure washers are designed for cleaning hard surfaces. They are easy to operate now that we have used them for such a long time. We know how to do the job properly. We promise that there will be no dirt or algae on your driveways and patios once we finish cleaning.
Put your trust in our company and we will put our best effort to get the results you are interested in.